SKATE AND LONGBOARD DECKS
Series of Skate Vinyls (2011)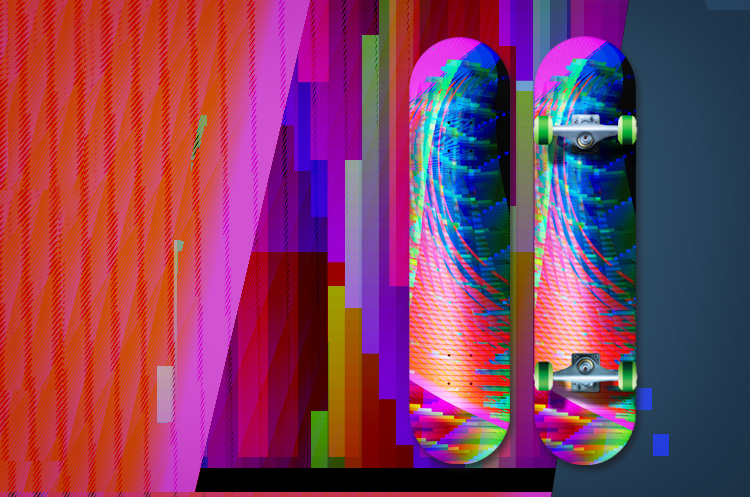 Living in Barcelona is kind of difficult not to owe a longboard. We have almost six months of summer and a perfect long promenade along the coast, so yeah, I bought me one too. But during the search for the perfect and chik deck, I started to get flooded by graphics of metal skulls, cocktail sculls, just skulls, some naked ladies and as best option some cheap techno graphics… …so, in the end I went for a lovely vintage Koastal, that makes me feel like living the endless summer, but the desire for something more stood.
Skate/longboard decks are inspired by computer graphics and drawn with Processing.



CREDITS
ROLE: IDEA, GRAPHICS, DESIGN