OFFF/AJUNTAMENT DE BARCELONA: SOLSTICI
AV Installation


People have been celebrating the approach of winter's end since the dawn of time. It's a faraway promise of spring, rebirth and re-awakening of nature. It's the winter solstice.
OFFF and the City Hall of Barcelona commissioned us (DEDO CIEGO) a piece for SOLSTICI, street audio visual installation at Barcelona city centre interpreting the winter solstice under the prism of digital arts.
The installation, compound of five audio visual pieces by five invited artists, was part of the FESTIVAL DE NADAL organised by the city of Barcelona and exhibited at Plaça Universidad for two weeks.




CREDITS
direction, art, animation, audio DEDO CIEGO
client OFFF / AJUNTAMENT DE BARCELONA
original idea OFFF
production OFFF
other participants BER ARCE, CUBE, FOREAL, MARIA DIAMANTES

ROLE: CO-DIRECTION, CO-ANIMATION, GRAPHICS
SCREENED
FESTIVAL DE NADAL DE BCN 2022
Plaça Universidad, BCN (ES)
17th-30th Dec 2022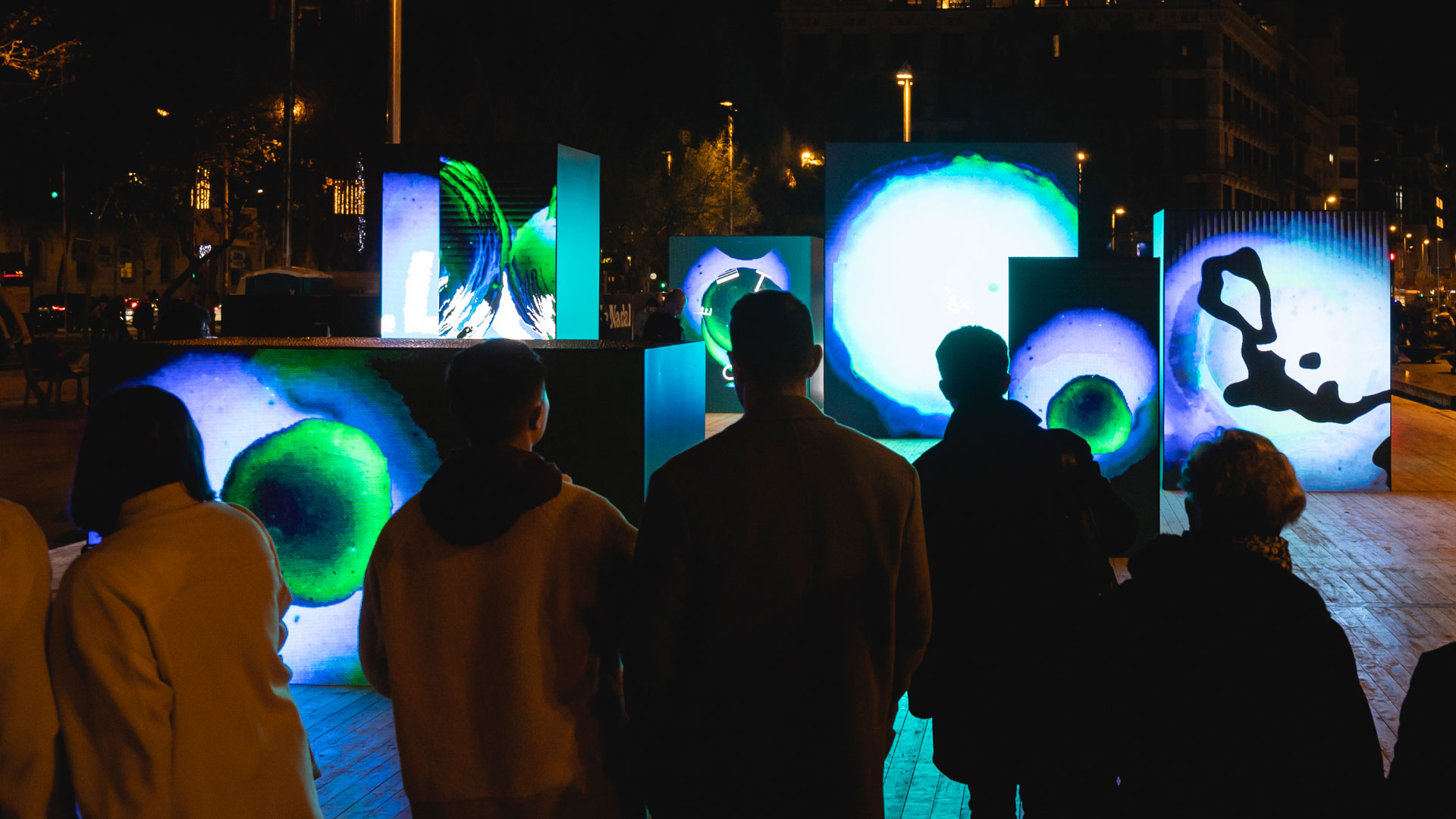 ---